An Instagram platform to engage dialogue in tv, film, and entertainment culture during isolation.


Film diaries and platforms like Letterboxd lack the real-time interaction, joy, and above all, casual nature of discussing content with friends. The way we keep culture alive and hence propagate it, is by talking about it and coming up with new vocabulary for it. Kriptakes is therefore a space born out of the need to call in people to have this dialogue.

The design challenge therefore was to enhance and complement the cheeky, inviting tone of the content and copy, whilst also seeking inspiration from the films reviewed and avoiding being derivative. The exploration work in developing Kriptakes' strong, fresh design sensibility and identity all culminated in a style guide and toolkit. Together, Kripa Venkatesh (copywriter) and I molded a visually accessible platform where high and low culture are appreciated on an even playing field.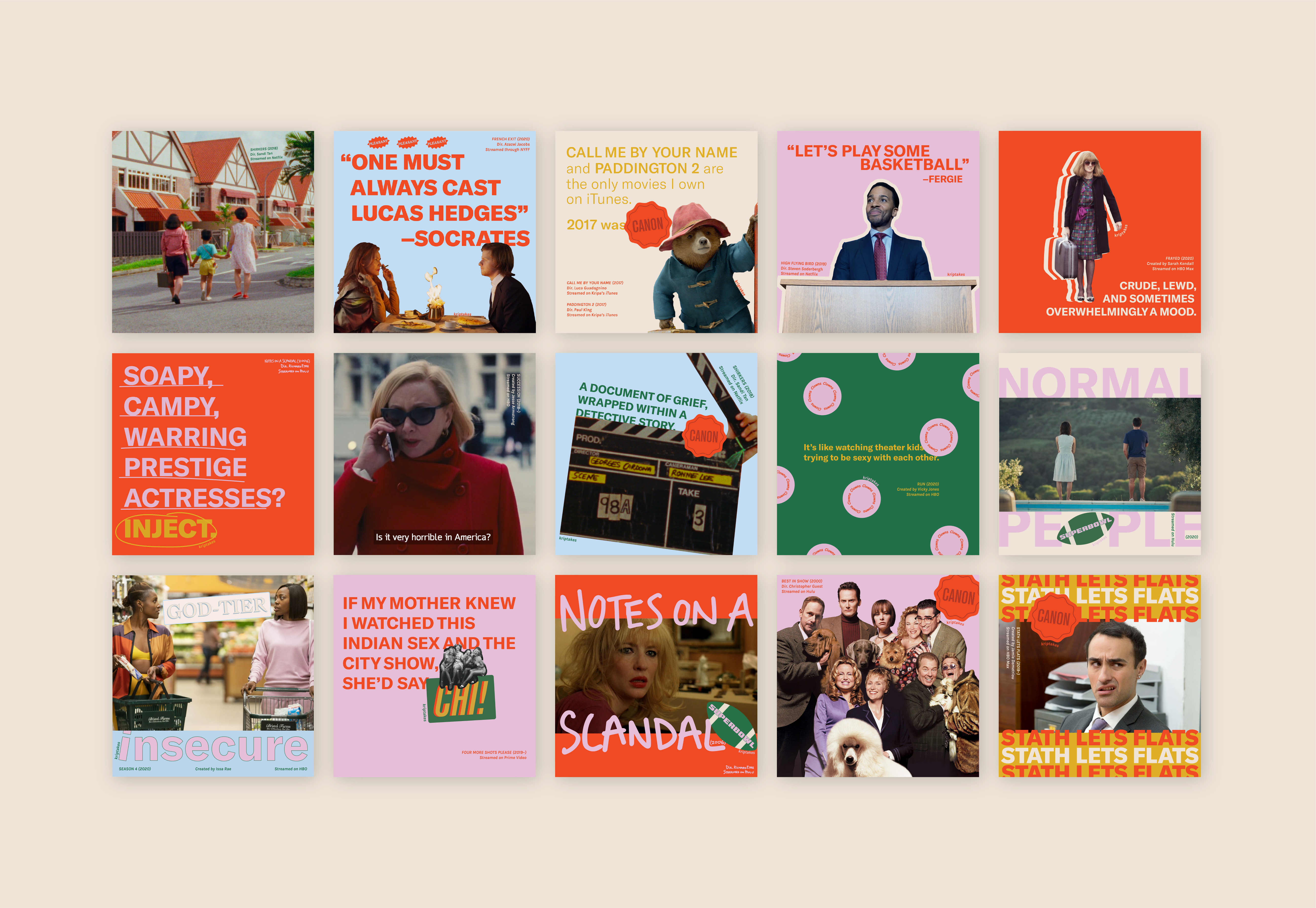 Along with graphic film review posts, we engage in special one-off events to drill deeper into film culture. We strived to bring the same fervor we contain for a normal awards season, to the mostly virtual 2020 Emmys. We devised various categories that simultaneously critiqued trends in streaming television as well as celebrated forgotten moments. By crafting these polls, we played on the general momentum building up towards the 2020 General Election at the time. Inspired by the experience of voting by ballot, we designed the polls to be as interactive as possible by using the Instagram Stories feature in a unique way - voting through emoji reactions.



© Copyright Collected Volumes, 2023